Our Tea Store / Tea Shop in Melbourne (City/CBD)
Below, you'll find our address as well as directions on how to get here.
Or find us on Google maps here.
OPENING HOURS
MON 11:00 AM - 6:00 PM
TUE 11:00 AM - 6:00 PM
WED 11:00 AM - 6:00 PM
THU 11:00 AM - 6:00 PM
FRI 11:00 AM - 6:00 PM
SAT 11:00 AM - 6:00 PM
SUN 12:00 PM - 5:00 PM
Wish to Order Online and Click & Collect?
More info on our Click & Collect service here (please read before placing your order)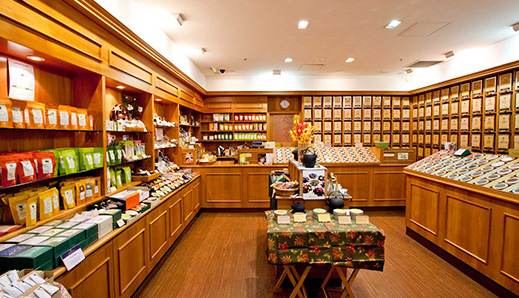 We are very fortunate that our store in Melbourne has been able to remain open throughout 2020 and 2021. We especially want to thank all of our local customers who have continued to support us. We deeply appreciate it.
Regarding the impact of coronavirus, whilst we have always had strict hygiene standards in place, as soon as we became aware of the virus here in Melbourne in February 2020, we immediately implemented a higher degree and frequency of additional cleaning procedures, especially for high-contact surfaces. We provide a large bottle of hand-sanitiser at the entrance, which customers are politely requested to use before browsing our products
Currently, customers are requested to come in to the store one-by-one, and whenever we reach a total of 4, we ask any additional customers to kindly wait outside until a space becomes available.
Whilst in-store, we monitor and politely guide our customers when necessary to make sure they practice safe distancing.
Our Staff
Our staff are following best practices and procedures for staying healthy and safe, including safe distancing. And as always, we are drinking lots of quality LUPICIA tea, especially green and oolong tea to help boost our immune systems.
Online Shopping
Our entire range of in-stock tea and tea-related products are available for delivery to your home or work right here, right now.
Feel free to simply browse around or perhaps you may want to search for a specific item. If so, just click the magnifying glass at the top right of your screen.
Take advantage of free delivery for all orders over $100.
Alternatively, all Melbourne customers can choose our free Click & Collect service (please read before placing your order)
Our Address & Phone Number
LUPICIA Fresh Tea
QV Shopping Complex
14-16 Artemis Lane
Melbourne VICTORIA 3000
PHONE: (03) 9662 9988
Feel free to call us if you have any enquiries whatsoever.
How To Find Us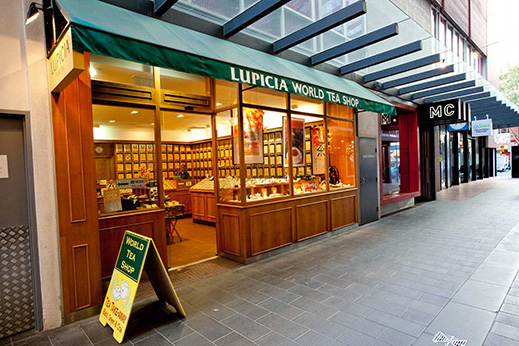 Our tea store is in the QV Shopping Complex on Artemis Lane, near QV Square, also accessible from Russell Street, near the corner of Lonsdale Street.
Our Shop on Google Maps
Directions
Coming by Uber/Ola/DiDi?
Just type "lupic" as your destination, "LUPICIA Fresh Tea" will come up & you're all good to go!
Coming by train, tram or taxi?
Train: The nearest station is Melbourne Central - take the Swanston Street exit and follow the same directions as for tram/taxi below.
Tram/Taxi: Get off at the corner of Swanston and La Trobe St. The QV Building is right next to the Library across the road from Melbourne Central. Our shop is a short walk through the QV Complex on the ground floor. When you get to the open courtyard (QV Square) keep going: our store is on Artemis Lane on the other side.
Email Us