Our Tea Store / Tea Shop in Melbourne (City/CBD)
Our Store is Fully Open
Plus Same/Next Day Free Click & Collect Orders
Now With Free 15 Mins Parking Zone One Minute From Our Store (See Below)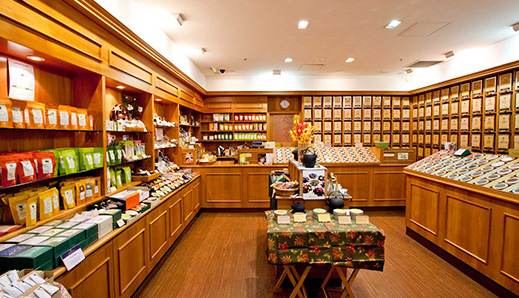 Our store in Melbourne is open. We really value our local customers and deeply appreciate your continued patronage through these challenging times.
In addition to our already strict hygiene standards, we have increased the degree and frequency of our cleaning procedures, especially for high-touch areas.
We are also ensuring customers practice safe distancing whilst in store. We request customers come into the store one-by-one, and whenever there are 4 customers inside, we ask any additional customers to please wait outside until a space becomes available.
Also, we provide a large bottle of hand-sanitiser at the entrance, and we request that all customers use it before browsing our products.
Our Staff
Our staff are following best practices and procedures for staying healthy and safe, including safe distancing. And as always, we are drinking lots of quality LUPICIA tea to help boost our immune systems.
UPDATE!
Free 15 minutes Click & Collect Park & Pick-Up Zone
Just One Minute From Our Store!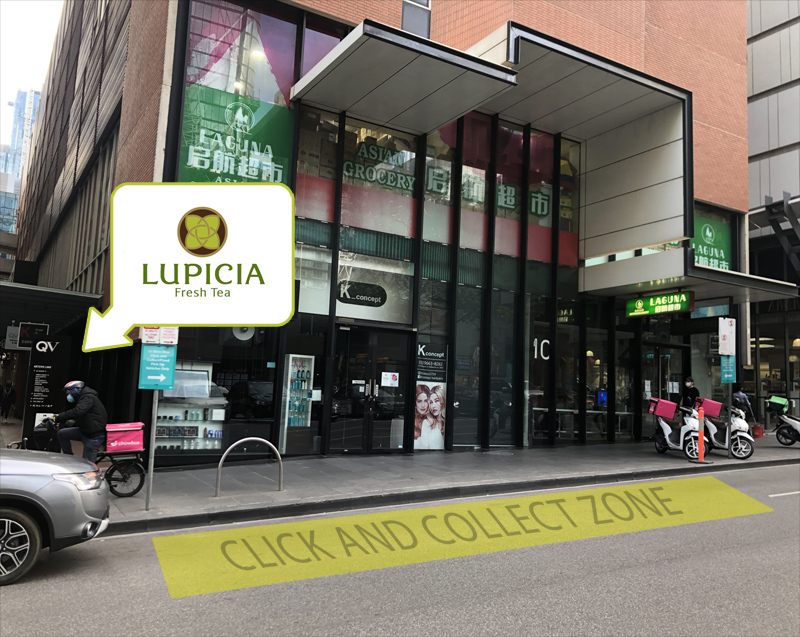 WE OFFER SAME DAY/NEXT DAY CLICK & COLLECT.
You can park your car or motorbike in this zone for up to 15 minutes for free. Easily enough time to come in and collect your order and say hello at the same time. We look forward to seeing you!
Just select "Click and Collect (FREE)" when placing your order online.
Save $$$ and at the same time come in and say hello!
Live in Melbourne?
We welcome you to visit our tea store and experience our extensive range of teas and tea wares. And at the same time you are directly supporting our survival during these very challenging times we are facing here in Melbourne together.
We are situated in the QV shopping complex in the heart of Melbourne's CBD (more details below).
Our professional staff are always on hand to assist while you browse.
Store Opening Hours
M: 11:00 am - 5:30 pm
T : 11:00 am - 5:30 pm
W : 11:00 am - 5:30 pm
T : 11:00 am - 5:30 pm
F : 11:00 am - 5:30 pm
S : 11:00 am - 5:30 pm
S : 12:00 pm - 4:30 pm
Online Shopping
Our entire range of tea and tea-related products* are available right here, right now.
Take advantage of free delivery for all orders over $100 (Australian orders only).
* except for out of stock items
You're more than welcome to browse around or search for a specific item.
(just click the magnifying glass above)
Our Address & Phone Number
LUPICIA Fresh Tea
QV Shopping Complex
14-16 Artemis Lane
Melbourne VICTORIA 3000
PHONE: (03) 9662 9988
Feel free to call us if you have any enquiries whatsoever.
How To Find Us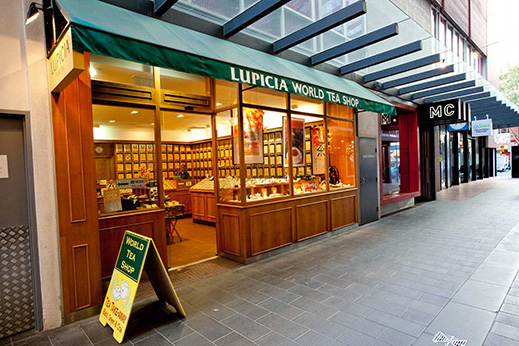 Our tea store is in the QV Shopping Complex on Artemis Lane, near QV Square, also accessible from Russell Street, near the corner of Lonsdale Street.
Our Shop on Google Maps
Directions
Coming by Uber?
Just type "lupic" as your destination, "LUPICIA Fresh Tea" will come up & you're all good to go!
Coming by train, tram or taxi?
Train: The nearest station is Melbourne Central - take the Swanston Street exit and follow the same directions as for tram/taxi below.
Tram/Taxi: Get off at the corner of Swanston and La Trobe St. The QV Building is right next to the Library across the road from Melbourne Central. Our shop is a short walk through the QV Complex on the ground floor. When you get to the open courtyard (QV Square) keep going: our store is on Artemis Lane on the other side.
Email Us