Our Tea Store / Tea Shop in Melbourne (City/CBD)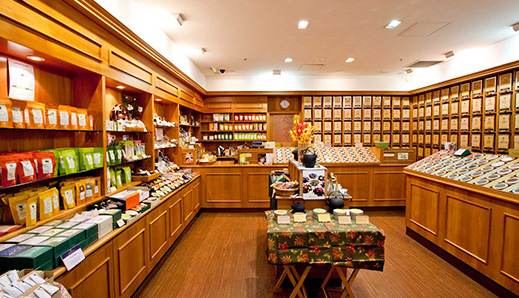 Local residents and those visiting Melbourne (City/CBD Area), we encourage you to visit our tea retail shop and sample our extensive range of teas.
We are located in the QV shopping complex right in the heart of Melbourne city centre (more details below).
Our professional staff are always on hand to assist you while you browse.
Online Shopping
Our entire range of products is available online with free delivery for orders over $100 (Australian orders only)
Please feel free to browse around or search for a specific item via the search box above.
Our Address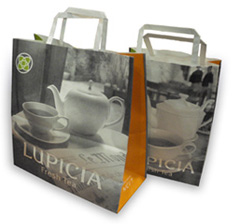 LUPICIA Fresh Tea
QV Shopping Complex
14-16 Artemis Lane
Melbourne VICTORIA 3000
Our Phone Number
(03) 9662 9988
Feel free to call us during opening hours if you have any enquiries or would like to order by phone.
Summer Opening Hours
M: 11 am - 5:30 pm
T : 11 am - 5:30 pm
W : 11 am - 5:30 pm
T : 11 am - 5:30 pm
F : 11 am - 6:00 pm
S : 11 am - 6 pm
S : 12 pm - 5 pm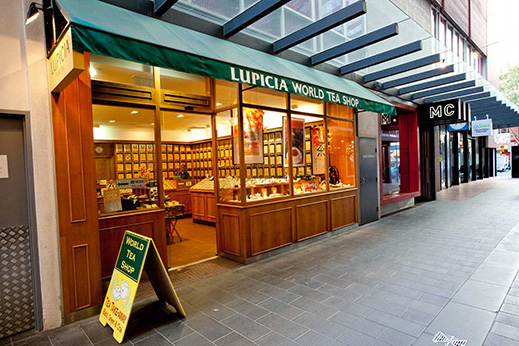 How To Find Us
Our tea store is in the QV Shopping Complex on Artemis Lane (near QV Square) and also accessible from Russell St, in between Lonsdale & Little Lonsdale St.
Coming by train or tram?

Train: Nearest station is Melbourne Central - take the Swanston Street exit.

Tram: Get off near corner of Swanston and La Trobe streets. The QV Building is right next to the Library and our shop is a short walk through the QV Complex on the ground floor. When you get to the open courtyard (QV Square) keep going... Artemis lane is on the other side.
Our Shop on Google Maps
Click here to view our shop on Google Maps.
Email Us
Click here to send us an email from our contact page.
Or you may prefer to email us direct. Here's our address: