---
New Customers - Welcome!

Current Customers - Thanks For Your Support!
Thank you for supporting us throughout 2020, especially through the "corona times" since March.
We truly appreciate you as part of our LUPICIA Australia community.
Our Online Shop
This website is of course always open, and we are processing your orders around the clock, always maintaining our high standard of customer care. We have increased the frequency of stock delivery from Japan to handle increased demand. This also means that items out of stock will be restocked faster.
Whilst restrictions are easing here in Melbourne, the coronavirus situation continues to affect delivery times, and orders may sometimes take longer to deliver than usual, especially now with the Xmas season upon us.
We have updated our website to reflect this.
International Orders
Please note that international orders have been temporarily suspended. Get more info and join our mailing list here.
Our Store
Our tea store in Melbourne has remained open all year, thanks to all of your support! In addition to our already strict hygiene standards, we have increased the degree and frequency of cleaning procedures, especially for high-touch areas. We will continue this practice as well as ensuring customers practice safe distancing whilst in store. We really value our local customers and have deeply appreciated your continued patronage through the challenging times. Get more info here including our new Click & Collect zone just one minute from our store.
---
Online Tea Store Australia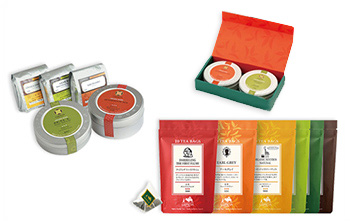 Founded in 1994 in Japan, and now with stores in Australia, Taiwan, USA and France, LUPICIA Fresh Tea brings you the highest quality teas and tea ware from all over the world. Being a Japanese founded, owned and operated business, you can rest assured of our utmost attention to quality, packaging, and overall customer service.
Black Tea, Green Tea, Oolong Tea, Herbal Teas, Teapots, Teaware
With over 400 different varieties of specialty teas, sourced from select plantations all over the world, our extensive range includes:
- Black Tea
- Green Tea (Japanese Green)
- Oolong Tea (Taiwan Oolong)
- Herbal Tea
- Our Famous Flavoured Teas
Premium Loose Leaf Teas & Premium Tea Bags
Traditional loose leaf tea or premium tea bags, it's up to you.
Teapots, Teacups & Teaware
We compliment our extensive range of specialty teas with an exceptional selection of teapots, teacups and accessories.
Gifts
Looking for that special something for that special someone?
Have a look at our range of tea gifts.
---