Loose Leaf Tea

"Loose Leaf Tea", the term: defined
Loose leaf tea is a commonly used term to describe the whole or partly whole leaf form of tea. As opposed to tea bags, loose leaf tea is brewed or infused in a teapot.
Our loose leaf tea selection ranges from Black Tea to Green Tea and from Flavoured to Herbal Tea, Oolong Tea and beyond.
The leaves may be presented in many different ways. For example, loose leaf oolong tea leaves are uniquely dried and bundled, and only awaken after infusing with hot water.
Loose leaf teas tend to be higher quality teas with more flavour than lower grade teas commonly sold in commercial tea bags*
* This is not the case however with LUPICIA Premium Tea Bags which contain very high quality loose leaf tea inside their non-toxic pyramid shaped silken bags.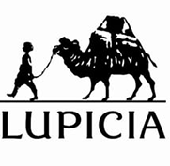 LUPICIA Australia
LUPICIA Fresh Tea Australia offers an extensive range of premium quality loose leaf teas online, and also available from our tea store in Melbourne.