Great Gift Ideas - Japanese Tea, Green Tea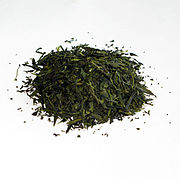 Japan Green Tea Gifts
Japanese Sencha (煎茶) is the most popular variety of Japanese Green Tea. A loose leaf variety, the leaves are picked during the first harvest (Shincha) are most valued and generally produce higher quality teas. Gyokuro is a variety of Japanese tea that is grown under shade and produces a very high quality product, perfect for a special gift for a Japanese tea lover. Browse our extensive range of sencha and gyokuro and other teas on this site via the link below and you will be sure to find some fantastic gift ideas.
> View our range of Japanese Green Teas including Sencha and Matcha
Japanese Tea-Pots Make Excellent Gifts!
For drinking Japanese Green Tea we recommend a classic Japanese clay teapot. Beautifully hand-crafted in high quality clay, your lucky gift recipient will treasure a pot such as these for a lifetime.
Japanese Glass Tea Pots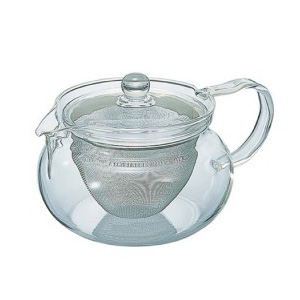 We have a range of high quality Japanese glass teapots including the Chacha Kyusu Glass Tea Pot, our most popular glass pot and a guaranteed great gift idea!