Black Tea (incl. Darjeeling, Assam, Ceylon)
Fresh seasonal loose leaf Black Teas from well-known plantations & regions all over the world.
> View complete Black Tea catalogue

Darjeeling, INDIA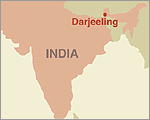 Darjeeling tea is regarded as one of "The World's Three Great Teas". Darjeeling is situated at the foot of the Himalayas, in the North of India. Many of its tea plantations are located at the height of over 1,000 meters above sea level. It has a climate, with a wide hot and cold temperature range, lots of fog, and a wide range of geographical features and soil making it perfect for producing high-quality fine teas.
> View our range of Darjeeling Black Teas
Assam, INDIA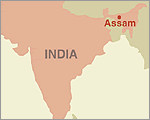 Tea from the Assam region, a plain which spreads into the easternmost region of India, has strong larger leaves which produce a darker water colour and a full-bodied flavour bringing to mind rich earth. It is perfect for milk tea. It is quite understandable why the local people use this tea to enjoy Chai, an Indian-style sweet and spicy milk tea.
> View our range of Assam Black Teas
Nilgiri, INDIA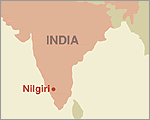 South India's Nilgiri means "blue mountain" in local dialect. Plantation production started in the mid. 19th century and it is the second largest tea producing area adter Assam. Especially teas produced in altitude regions over 1,600m surrounded by plants like eucalyptus or cypress trees, are known internationally as "fragrant teas" and highly recognized by their special flavors.
> View our range of Nilgiri Black Teas
CEYLON (SRI LANKA)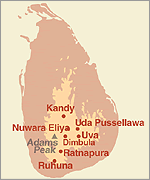 The official name of the beautiful tea island referred to as "The Pearl of the Indian Ocean", is Sri Lanka. It was a large coffee-producing island until the mid-19th century. But after major coffee disease damage it converted to tea-production. Production is divided into Low-grown (below 610m), Medium-grown (610-1,220m) and High-grown (over 1,220m).
> View our range of Ceylon Black Teas
CHINA

The roots of tea drinking culture trace back to China. Through a more than 5000-year-long history starting from Entei Shinno, a legendary founder of agriculture and Chinese medicine, China has produced green, black, oolong and flower flavored teas (the origin of flavored tea).
> View our range of Chinese Black Teas
 

Anhui, CHINA


Province in lower course of Chanjian River, around the Huangshan Mountain is known as one of the best tea-producing areas in China. Also noteable for its Keemun tea since the 19th century.

 

Fujian/Guangding, CHINA


Fujian Province, especially around northern Wuyi mountain is responsible for present day black tea in China and produces smoked black tea called "Lapsang Souchong". In Guangdong Province Yingde black tea has been produced since 1960s.


Yunnan, CHINA


Yunnan Province, southern mountain area of China is considered along with India' Assam area to be the home of tea trees. There is a unique tea-drinking cultures. Produces high-quality puer, black, and green teas.



 
 
> View our range of Chinese Black Teas
Original Blend, Flavoured & Herbal Teas
LUPICIA Original Blend Black Teas

In order to deliver our high-quality tea at its very best, we have very carefully selected the tea leaves from different tea-producing regions and blended them. Enjoy as daily tea at your leisure.
> View our range of LUPICIA Original Blend Black Teas
Black Flavoured Tea

Original flavoured Tea is created with LUPICIA's modern and free concepts. We hope the exquisite harmony of its aroma and flavour will enrich your daily tea life.
> View our range of Black Flavoured Teas
Black Herbal Tea

Based on Europe's traditional medicinal plants or aromatherapic recipes, we blend black teas with our own special LUPICIA style.
> View our range of Black Herbal Teas