Buy Tea Online: Black Tea, Green Tea, Oolong & Herbal Tea
Online Tea Store Australia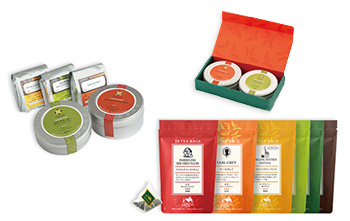 Founded in 1994 in Japan, and now with stores in Australia, USA, France, Taiwan and Singapore, LUPICIA brings Australians the highest quality fresh tea, tea pots and tea-related products from all over the world
Black Tea, Green Tea, Oolong Tea, Herbal Tea & Flavoured Teas
With over 400 different varieties of tea, direct from select plantations, our extensive range includes:
- Black Tea
- Green Tea (including Japanese Green Tea)
- Oolong Tea (including Taiwan Oolong Tea)
- Herbal Tea
- Our Famous Flavoured Teas
Your Choice of Gourmet Loose Leaf Teas or Premium Tea Bags
Tea is available both as Loose Leaf Tea as well as in a range of Premium Tea Bags We compliment our extensive range of teas with a fabulous range of Teapots, Cups and accessories. While these make ideal gifts for everyone, there is no harm in spoiling yourself as well!
Being a Japanese founded and owned company, you can rest assured of our utmost attention to quality, packaging, and overall customer service.